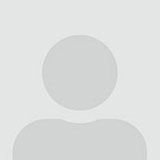 Dr. Zach Raizman
Endocrinologist
MD, FRCPC
Dr. Zach Raizman was born and raised in Winnipeg. He completed his internal medicine specialty training at the Max Rady College of Medicine where he was chief resident. Dr. Raizman went on to pursue further subspecialty training in endocrinology at the University of Calgary.
Dr. Raizman specializes in a wide range of endocrine diseases including pituitary disease, hyperthyroid/hypothyroid, thyroid nodules, adrenal disease, adrenal nodules, type 1 and type 2 diabetes, menstrual abnormalities, PCOS, endocrine causes of infertility, hypogonadism, gender medicine, and calcium disorders.
Dr. Raizman will be practicing at Medigroup Health Centre with opportunities to collaborate with colleagues in endocrinology, rheumatology, cardiology, internal medicine, family medicine, and pharmacy. His top priority is providing superior medical care to his patients with empathy and compassion at its core.
Accepting referrals
Dr. Raizman is currently accepting new patient referrals. Please call 204-410-5200 or fax 204-410-5166 for an appointment.